WHAT IS A PRIVATE RETREAT?
A personal, private retreat helps you recharge your soul in quiet and solitude, along with opportunities for Mass, confession, adoration and spiritual direction. There is no formal schedule, theme, or topic, except for what you decide as led by the Holy Spirit. Take time to read, meditate on Sacred Scripture, and pray devotions of your own choosing. Private retreats include a single room with private bathroom and meals available, in addition to 24-hour access to the chapel.
PLANNING YOUR PRIVATE RETREAT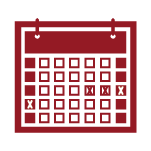 PICK YOUR DATES
Private retreat dates are based upon availability. Contact us below to see if your preferred dates are open.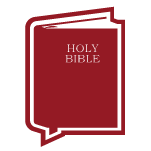 PRAY & REST
Make the conscious decision to disconnect from the outside world in order to more deeply connect with the Lord in the silence of your heart. Don't plan too many activities on your retreat – in order to allow for the movement of the Holy Spirit.
GO TO MASS
Take advantage of the opportunity to attend Mass while on retreat. The chapel is available 24-hours a day. You will receive a schedule with Mass, confession, and adoration times for your retreat.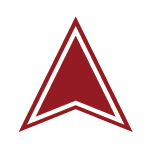 SPIRITUAL DIRECTION
If you would like to receive spiritual direction, you can let us know at the time you request your dates. In addition to general spiritual direction, retreatants can schedule a private directed Ignatian retreat of a length of their choosing, subject to the availability of directors.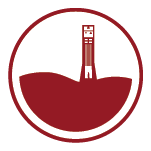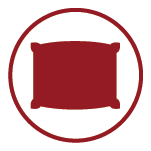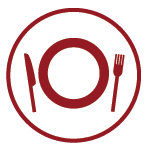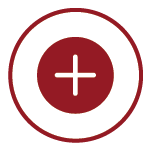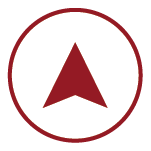 HOW DO I MAKE A PRIVATE RETREAT?
CHOOSE A GOAL
Why are you making a retreat? Organize your activities accordingly. We recommend bringing a Bible and journal, as well as a spiritual book or two on the topic(s) you would like to address.
MAKE A SCHEDULE
Plan a schedule that is right for you and your goals. Decide on a regular set of prayers for each day, including time for quiet meditation. Dedicate times for reading, rest, and exercise as well. Plan to spend time outdoors walking or resting in our prayer gardens
PRAY & REFLECT
Follow the schedule you have set in order to enter deeply into prayer and communion with our Lord. We especially recommend the practices of the Spiritual Exercises of St. Ignatius of Loyola
CONTACT US
If you're interested, let us know your dates and preferences for a private retreat.

Pricing for Private Retreats depends on length, number of meals, and if spiritual direction is desired. The suggested donation for a retreat with meals and spiritual direction is $90 per night for one or two nights, $80 per night for longer retreats.

Contact us for availability: call, email, or submit this form.