JOIN US IN OUR MINISTRY
A retreat is an experience that helps others grow closer to God by allowing them a space where they can be immersed in His presence. There are many opportunities to give of your time, talent, and treasure to help support Our Lady of Good Counsel Retreat House.
HELP OTHERS ENCOUNTER CHRIST
DONATE TO OUR LADY OF GOOD COUNSEL
By giving to the Retreat House, you are helping others enhance their spiritual lives. Your one-time or monthly gift helps keep our retreats affordable for all to attend.

Please note that for monthly donations the initial donation will be charged immediately and the following donations will be charged every month from that initial date.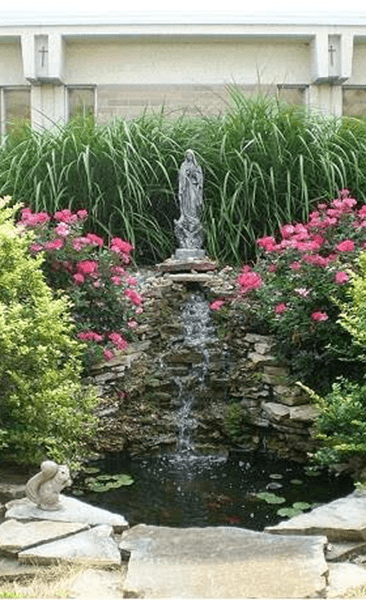 VOLUNTEER YOUR TIME
HELP KEEP OUR SPACE SACRED
Utilize your talents to help support and maintain the retreat house. Contact us for more information about volunteering as an individual, with your family, or with your community group.
GIVE THE GIFT OF REST
PURCHASE A GIFT CERTIFICATE
Give the gift of rest and rejuvenation to a loved one or someone in greatest need. A gift certificate for a retreat makes a great present for anyone longing for or in need of a deeper encounter with God.
PURCHASE GIFT CERTIFICATE
SUPPORT US THROUGH AMAZON
Amazon will donate a portion of your purchase to the Retreat House