WHAT IS A IGNATIAN RETREAT?
Based on the Spiritual Exercises of St. Ignatius of Loyola, they're also known as directed retreats. Each day involves spending four or five prayer periods in meditation and scripture. We offer 4-day 8-day and 30-day options.
lgnatian Retreats, based on the Spiritual Exercises of St. Ignatius of Loyola, are also known as directed retreats. The heart of the lgnatian Retreat involves spending four or five prayer periods each day in meditation on scripture. Thus the real director of an lgnatian Retreat is the Holy Spirit.
The retreat is marked by a complete silence, as there are no common prayers or devotions outside of Mass and Exposition, and no social time as even the meals are taken in silence to continue the reflection and prayerful atmosphere. Retreatants journal about each of their prayer times and the movements that occurred there, so that when they meet with the director, they can be given guidance and appropriate scripture passages for their meditation. It is suggested to read Meditation and Contemplation by Father Timothy Gallagher, OMV to learn more on the lgnatian methods of meditating on Scripture.
See the schedule of upcoming retreats, or contact us to inquire about 4-Day, 8-Day and 30-Day Directed Ignatian Retreats.
First Day
Check-in from 6-7pm.

We begin our retreat with a 7pm meeting and Holy Hour.
During your Retreat
We spend the week in silence,
prayer, spiritual exercises, daily Mass and adoration, and daily meetings with a retreat director.
Last Day
Our retreat ends with a final meal and sharing by all the retreatants. Typically, 4-day retreats end with noon lunch and 8-day retreats with 5pm supper.
WHAT TO DO ON RETREAT
A silent retreat can seem daunting at first, but can be extremely fruitful and pleasing to the soul when each day is filled with the habits below
Read.
Bring spiritually enriching books and spend time with Scripture each day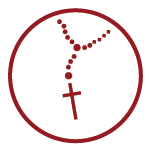 Pray.
Each day, spend four or five prayer periods in the spiritual exercises
Go to Mass and Adoration.
Spend this community time being strengthened by the Eucharist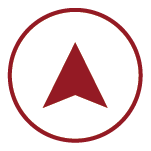 Speak with the Retreat Director.
Meet daily with your retreat director to receive guidance and insight
Do you have questions about our Directed lgnatian Retreats? Feel free to contact us!
CONTACT US
Oct. 9-12, 2023
October 13-16, 2023
Oct. 9-16, 2023
Fr. Gary Coulter or Matt Simmons
Nov. 10-13
Nov. 6-9, 2023
Nov. 6-13, 2023
Dec. 29-Jan. 1
Jan. 2-5
Dec. 29-Jan. 5