Women's Spiritual Exercises with Regnum Christi
The Kingdom of Christ, 4-Day retreat Thurs-Sun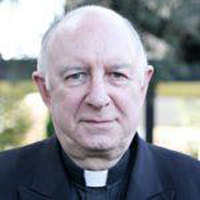 Fr. Owen Kearns, L.C.
Jan. 20-23, 2022
Women's Spiritual Exercises (Thursday to Sunday)
4-Day Weekend Retreat for Women. In-person at the Retreat House or at-home, live stream and on demand recordings.
Regnum Christi members invites all women and friends to a Triduum of Renewal with Fr. Owen Kearns, L.C.
The Triduum is an essential moment of grace when we evaluate our goals and priorities for the year.
This intimate encounter with Christ is a silent retreat providing opportunities for daily Mass, confession, spiritual direction, adoration, prayer and so much more.
Attend in-person or watch on-line! All Covid precautions will be taken. The health of body and soul is our priority!
Fr Owen Kearns hails from Dublin, Ireland. He joined the Legion in 1966 after secondary school, and studied in Salamanca and Rome. He has been a vocation director, a professor of humanities, editor of the National Catholic Register and Faith and Family Magazine. In 2012 and 2013 he went with Fr Patrick Langan on the Charism Tour, engaging Regnum Christi members around the world, at the invitation of the communities and sections on The Quest for the Core of the Regnum Christi Charism. He serves as chaplain to the consecrated women and the Regnum Christi adult sections in Dallas, Texas.
Questions? Call us at 402-786-2705,
or email us at office@goodcounselretreat.org