Setting the Captives Free Conference
Day Conference on Discernment of Spirits at St. Patrick, Lincoln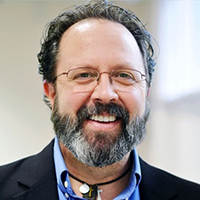 Saturday Feb. 26, 2022
One-day Conference (and Weekend Retreat) for Men and Women
Setting the Captives Free Conference: On Discernment of Spirits
Saturday Feb. 26, 9am-4pm at St. Patrick Church, Lincoln
with Dan Burke of the Avila Institute, spiritualdirection.com
8:00 AM St. Patrick parish Mass
8:30 AM Registration / Breakfast (advance registration is requested, livestream available)
9:00 AM – 4:00 PM talks include "The Battleground and the Mind," "Discernment and Freedom – Rules of Discernment and the Examen Prayer" and "Never Ending Journey – The Necessity of Prayer."  The in-person Day includes lunch, Adoration and Confessions.
Consider joining the full weekend retreat Feb. 25-27 with Dan Burke at Good Counsel Retreat House:
Weekend Retreat Feb. 25-27, 2022 with Dan Burke
Holiness from the Secrets of the Saints
Begins Friday with 7pm Rosary and Mass, concludes Sunday 10:30am
Talks include "Secrets of the Saints" and "The Paradigm of Ascent" and Dan Burke will lead an extended evening of prayer and praise with psalm on Saturday night.
Registration for the weekend retreat with Dan Burke includes a two-night single room with individual bathroom, meals and snacks, and your registration and attendance at the Spiritual Warfare Conference at St. Patrick, Lincoln.
Livestream and recordings available for the day conference but not the weekend retreat.
Dan Burke is founder and president of the Avila Institute for Spiritual Formation (www.avila-institute.org) and has written more than 15 books on authentic Catholic spirituality. In his ministry, Burke stresses the importance of every Catholic engaging in daily mental prayer.
Quoting St. Teresa of Avila, he describes mental prayer as "two friends meeting and conversing," with the most common approach Lectio Divina, "a conversation based on the reading of the Gospels in order to get to know the person and work of Jesus." His 2017 book, Into the Deep: Finding Peace through Prayer, details the method.
Perseverance in mental prayer is crucial, he continued, "as it keeps us nearer to Christ, on the narrow way following him. We will come to know Him, and He will reveal to us things in our lives that need to change so that we become better disciples."
Despite our difficult times, a follower of Christ should have "peace and joy," and if not, "there is some healing that needs to occur through deeper immersion in the sacraments and the Catholic mystical tradition."
Dan Burke invites all who desire to be "deeply grounded" in their relationship with God. He explained, "Many 'devout' Catholics don't practice mental prayer and fail to see the spiritual life as one of constant growth and learning. In contrast, those who have a healthy view of what it means to be in relationship to God are constantly growing. They devote themselves to daily mental prayer – getting to know Jesus in Scripture."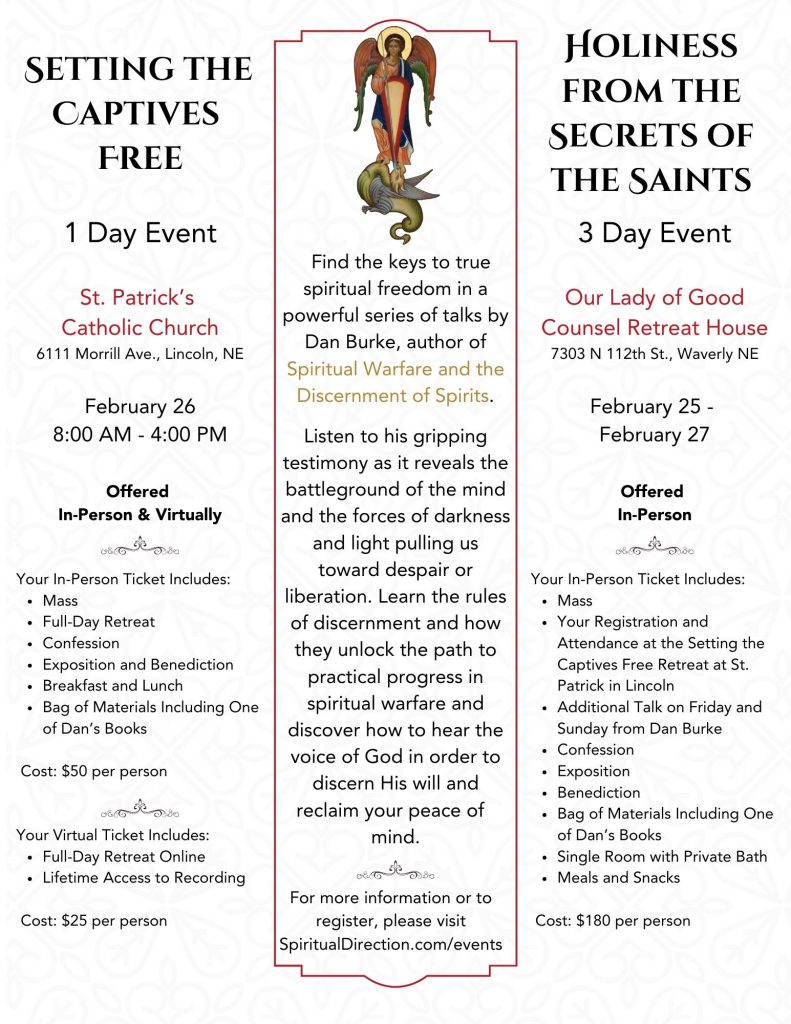 Questions? Call us at 402-786-2705,
or email us at office@goodcounselretreat.org