Living His Life Abundantly
Encounter healing love and be transformed by Jesus Christ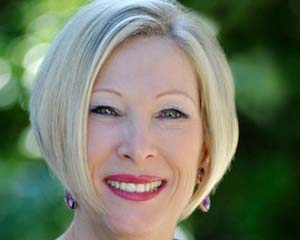 Johnnette Williams (Benkovic)
Oct. 6-8, 2023
Aug. 18-20, 2023
3-Day Weekend Silent Retreat for Men and Women
with Johnnette Williams
Retreat starts Friday with rosary and Mass at 8:00pm, ends Sunday with Mass and Noon lunch.
Known for her popular EWTN television and radio shows and numerous publications, Johnnette Williams (Benkovic) is coming Oc.t 6-8 for a retreat at Our Lady of Good Counsel Retreat House.
The retreat is for men and women, and is available both in-person and online. It is entitled, "Living His Life Abundantly in Today's World: Find Clarity, Develop Trust, and Strengthen Faith… Even in Difficult Times!"
"Make no mistake about it, we live in tumultuous times," Williams said. "However, we do not lose heart. God has a plan! Each one of us has a part in this plan. What is His plan? What is our part? What is required? In this retreat, find the spiritual tools and graces to live in a time such as this. God assures us that He makes provisions for us to live the Abundant Life of Jesus Christ in all situations no matter how difficult they may be."
The retreat includes five presentations: "God has an Abundant Life in Mind for You," "Clarity: Seeing the World As God Sees It," "Fear is Useless, What is Needed is Trust," "Faith: Confidence in the Midst of Chaos," and "A Future Full of Hope."
Williams is founder and president of Living His Life Abundantly® International, Inc. and of Women of Grace®, Catholic apostolates featuring a number of outreaches including television, radio, print, and internet. They also provide conferences, media, study groups and more. Williams is a popular conference, retreat, and seminar presenter, and the author of several books including newly released, "Graceful Living: Meditations to Help You Grow Closer to God Day by Day and The Rosary: Your Weapon for Spiritual Warfare."
Williams lost her son Simon in a tragic vehicular accident, just after he returned from Iraq as a decorated soldier. Soon after, she lost her beloved husband of nearly 34 years, to brain cancer. Through these tragedies, Williams said she was strengthened by her faith, family, friends and many wonderful supporters. After 11 years of widowhood, she married Jack Williams in 2018.
In-person at the Retreat House, the retreats include meditations by the retreat master, the sacraments of Eucharist and Reconciliation, extended opportunities for silence and adoration of the Blessed Sacrament, and other devotions.
Our Lady of Good Counsel Retreat House offers a sanctuary of prayer and recollection on a spacious acreage near Waverly. There are 50 single rooms, each with a private bath.  A few double rooms are available upon request.
We want our retreats to be accessible to everyone, please consider an additional donation, or contact the Retreat House to inquire about financial assistance or if your parish pays part of the cost. If the retreat you're interested in is full, contact us to be put on a waiting list.  Airport transportation to/from LNK or OMA is also available upon request.
Questions? Call us at 402-786-2705,
or email us at office@goodcounselretreat.org