Learning to Trust in God
Online Advent Retreat Series Mondays at 7pm
with Connie Rossini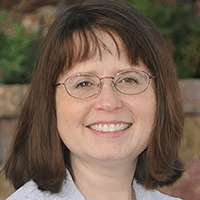 Connie Rossini
Nov. 29, Dec. 6, 13, and 20
Following the example of St. Therese of Lisieux and Abraham our father in faith, discover how to place all your confidence in God and understand the importance of trusting in His providence.
Join us online any one week or all four weeks of Advent. The first week is an introduction in learning to trust, and the following three weeks will cover trusting God and being at peace with your past, your present, and your future.
Living in Omaha, a wife and mother of four sons, Connie Rossini gives whole families practical help to grow in holiness. She is the author of several books, including Trusting God with St. Therese and her latest book The Contemplative Rosary with St. John Paul II and St. Teresa of Avila written with Dan Burke. Besides her blog Contemplative Homeschool, she is the founder of the Authentic Contemplative Prayer Group on Facebook.
A free-will offering for the Advent Series supports the Retreat House's mission to provide a sanctuary and experience which leads people to encounter Jesus Christ.
Questions? Call us at 402-786-2705,
or email us at office@goodcounselretreat.org