Unbound: Freedom in Christ
with Matt Simmons and Fr. Gary Coulter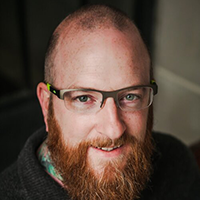 Matt Simmons and Fr. Gary Coulter
Aug. 27-29, 2021
3-Day Weekend Retreat for Men or Women
Retreat starts Friday at 8:00pm, ends Sunday with Noon lunch.
Open your heart and respond more fully to Jesus's invitation of abundant life
lincolndiocese.org/unbound
The Unbound retreat will be held in conjunction with the Office of Evangelization and Spiritual Formation; led by Matthew Simmons, director of that office and Father Gary Coulter, director of the Retreat House.
Unbound provides a safe and effective model that helps individuals respond to the Gospel and apply the Lord's grace, love and truth by deeply listen to their own story and heart. Based on the book, Unbound: A Practical Guide to Deliverance by Neal Lozano, it employs five keys that enable people to experience a profound conversion experience: 1. Repenting of sin and expressing faith in Jesus; 2. Forgiving oneself and others; 3. Renouncing the lies, spirits and tactics of Satan; 4. Taking authority over the works of Satan; 5. Receiving the Father's blessing.
Simmons first learned about Unbound when he was a FOCUS (Fellowship of Catholic University Students) missionary. He continues to experience spiritual freedom as he applies the five keys to his own life and prayer, and is vulnerable in sharing those insights in a grace-filled mix of confident faith and humility.
"It's about stepping more fully into our identity as a son or daughter of God," he said. "We are made for intimacy with him, to experience the truth of His heart that counters the lies and helps us to know that we are loved. The retreat is important because all of us need time to be with God, to allow the Holy Spirit to touch our hearts. "
Father Coulter, who has also personally experienced the healing and freedom of Unbound, explained the theme, "Freedom in Christ." "The retreat will be an opportunity to encounter Christ," he said, "to experience the healing of Christ, who comes to reunite us with the Father. Jesus' ministry was one of healing, one of deliverance. We can encounter the overwhelming love of God who can enter into the pains and wounds of life."
Men and women who come on the retreat will have the opportunity to be prayed for using the five keys, but should read the first part of "Unbound" or watch the video series beforehand.
Questions? Call us at 402-786-2705,
or email us at office@goodcounselretreat.org