Awaiting Emmanuel: On the "O Antiphons" of Advent
with the Emmaus Institute for Biblical Studies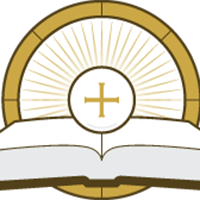 Emmaus Institute for Biblical Studies
December 3-5, 2021
A retreat based on the seven "O Antiphons" of Advent led by the Emmaus Institute for Biblical Studies team.
The retreat includes Masses and Confessions, Adoration and Devotions, and five conferences:
Friday evening—introduction and invitation to meeting Jesus in the "O" Antiphons (Team)
Saturday morning—Antiphons 1 & 2 (Vern Steiner)
Saturday afternoon—Antiphons 3 & 4 (Joshua Burks)
Saturday evening—Antiphons 5 & 6 (Chad Steiner)
Sunday morning—Antiphon 7 (Vern Steiner)
The reflections will focus on:
the Antiphon itself
a brief biblical development of the theme from the Old Testament, especially Isaiah
an explanation of how Jesus is the fulfillment/incarnation/embodiment of the Antiphon
a strong emphasis on how this applies today, where and how it is to be a reality in our lives
3-Day Weekend Retreat for Men or Women
Retreat starts Friday at 8:00pm, ends Sunday with Noon lunch.
In-person at the Retreat House or at-home, live stream and on demand recordings.
In-person retreats include meditations by the retreat master, the sacraments of Eucharist and Reconciliation, the Liturgy of the Hours and other devotions, extended opportunities for silence and adoration of the Blessed Sacrament.
Learn more about the Emmaus Institute for Biblical Studies.
Questions? Call us at 402-786-2705,
or email us at office@goodcounselretreat.org