The Questions of Jesus
Jesus challenges and questions us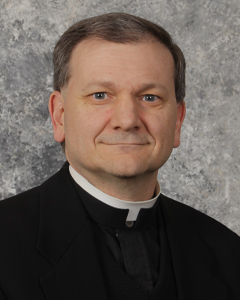 Fr. Gary Coulter
Oct. 27-29, 2023
3-Day Weekend Silent Retreat for Men and Women
with Fr. Gary Coulter
Retreat starts Friday with rosary and Mass at 8:00pm, ends Sunday with Mass and Noon lunch.
The Questions of Jesus
"What do you seek?"
Jesus asks over 300 questions in the four gospels. This retreat won't cover all the questions, but there are plenty to meditate upon: "Who do you say that I am?" "Will you really lay down your life for me?" and "What good is it for a man to gain the whole world but forfeit his soul?" Of course, some are not meant to be answered, "My God, my God, why have you forsaken me?"
Jesus, as a good listener, would get to know his audience and draw information from them: Jesus asked curiosity questions. Jesus asked open-ended questions. Jesus asked challenging questions.
And some of my favorites are when he even answers a question with a question…
"Teacher, don't you care if we drown?" "Why are you so afraid? Do you still have no faith?"
"Where can we get food to feed so many?" "How much bread do you have?"
"Are you only a visitor to Jerusalem and do not know the things that have happened there in these days?" "What things?"
In-person at the Retreat House, the retreats include meditations by the retreat master, the sacraments of Eucharist and Reconciliation, extended opportunities for silence and adoration of the Blessed Sacrament, and other devotions.
Our Lady of Good Counsel Retreat House offers a sanctuary of prayer and recollection on a spacious acreage near Waverly. There are 50 single rooms, each with a private bath.  A few double rooms are available upon request.
We want our retreats to be accessible to everyone, please consider an additional donation, or contact the Retreat House to inquire about financial assistance or if your parish pays part of the cost. If the retreat you're interested in is full, contact us to be put on a waiting list.  Airport transportation to/from LNK or OMA is also available upon request.
Questions? Call us at 402-786-2705,
or email us at office@goodcounselretreat.org