Rekindling Eucharistic Amazement
The Saints, Fathers and Miracles help us rediscover the Eucharist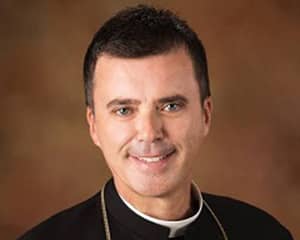 Fr. Wade Menezes, CPM
Sept. 30-Oct. 1, 2023
2-Day Weekend Retreat for Men and Women on The Most Holy Eucharist: Gift and Sacrament
Retreat starts Saturday at 9:00am, ends Sunday with Mass and Noon lunch.  There are options to stay overnight Friday night with Sat. breakfast (especially if attending our Fri. Sept 29 Gala) or to commute with no overnight room.
Come, rekindle your personal faith in these profound truths and welcome our Eucharistic Lord and King into your life as you never have before. This Retreat message is meant for all!
The Catholic Church teaches that "the Eucharist is the source and summit of the Christian life" (Second Vatican Council, Lumen Gentium, 11; CCC, 1324). The other Sacraments, and indeed all ecclesiastical ministries and works of the apostolate, are bound up with the Eucharist and are oriented toward it. For in the blessed Eucharist is contained the whole spiritual good of the Church, namely, Christ Himself, our Pasch." (CCC, 1324).
Retreat Talks include:
1. "The Eucharist as Foreshadowed in both the Old and New Testaments"
2. "The Church Fathers on Eucharistic Doctrine"
3. "Rekindling Eucharistic Amazement: The Saints and the Eucharist"
4. "The 'Most Blessed' of the Seven Sacraments"
5. "Eucharistic Miracles"
In-person at the Retreat House, the retreats include meditations by the retreat master, the sacraments of Eucharist and Reconciliation, extended opportunities for silence and adoration of the Blessed Sacrament, and other devotions.
Our Lady of Good Counsel Retreat House offers a sanctuary of prayer and recollection on a spacious acreage near Waverly. There are 50 single rooms, each with a private bath.  A few double rooms are available upon request.
We want our retreats to be accessible to everyone, please consider an additional donation, or contact the Retreat House to inquire about financial assistance or if your parish pays part of the cost. If the retreat you're interested in is full, contact us to be put on a waiting list.  Airport transportation to/from LNK or OMA is also available upon request.
Questions? Call us at 402-786-2705,
or email us at office@goodcounselretreat.org