Regnum Christi Men's Spiritual Exercises
Friday conference and weekend retreat for men
with Regnum Christi and Fr. Daniel Brandenburg, LC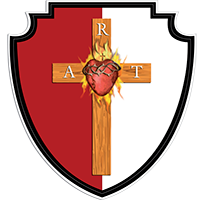 December 9, 2021

Fr. Daniel Brandenburg, LC
Joining the Legionaries of Christ at age 17 years old, after two years of novitiate he professed temporal vows in 1995, studied 2 years of classical humanities and then did his philosophy studies in Rome. From 1999-2002 he did an apostolic internship in Denver, CO as director of a vocation team. Returning to Rome to continue his studies in philosophy and theology, he was ordained a priest in December of 2007.
In 2008 he returned to the United States and served as "assistant for apostolate" to the territorial directors of the New York territory and then the combined territory of North America. In the summer of 2012, he was assigned as regional director of Regnum Christi and director of Regnum Christi youth work in the Ohio Valley. He has published a number of books, his most recent is entitled "Journey to Joy: Spiritual Reflections on the Seven Sorrows of the Blessed Virgin Mary."
Retreat Options:
Thursday Evening only ($30.00)
Thursday Dec. 9 (6-10pm) includes 6pm Mass, a steak dinner, social and prayer time
Thursday, overnight and Friday day-conference only ($80.00)
Friday Dec. 10 (7:30am-6pm) includes the Thursday dinner, overnight room, Friday meals and snacks, Formation Day presentations on Leadership, discussion and prayer time.
Weekend Retreat Room (Fri-Sun) ($250.00)
Friday-Sunday Dec. 10-12 (6pm Friday-Noon Sunday) preached Spiritual Exercises based on St. Ignatius of Loyola, Mass, Rosary, Confessions, Adoration, silence, meditation and Spiritual Direction
Thursday through Sunday Retreat Room ($285.00)
Discounted price for the entire weekend: Thursday Social Dec. 9 (6-10pm), Friday Formation Day-Conference Dec. 10 (7:30am-6pm), Friday-Sunday Spiritual Exercises Dec. 10-12 (6pm Friday-12:30pm Sunday)
Online Retreat ($125.00)
Friday-Sunday Dec. 10-12 Spiritual Exercises live-streamed and on-demand recordings at home (7pm Friday-Noon Sunday)
Questions? Call us at 402-786-2705,
or email us at office@goodcounselretreat.org