Regnum Christi Men's Spiritual Exercises
Friday conference and weekend retreat for men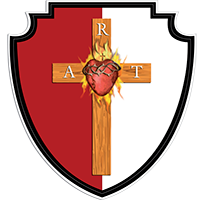 Fr. John Hopkins, LC
Dec. 8-11, 2022
Regnum Christi invites all men to a preached "Spiritual Exercises" weekend retreat given by Fr. John Hopkins, LC, a priest from the Legionnaires of Christ.
Fr. John Hopkins was ordained a priest by Saint John Paul II in 1991. He is the Director of the Divine Mercy Clinic and Family Center. He served for 18 years in the Washington, DC, area and helped in the founding of Our Lady of Bethesda Retreat Center and Center for Family Development. He is president emeritus of Divine Mercy University. He also spent 7 years in Atlanta Georgia working to develop marriage preparation and renewal programs. He has degrees in humanities, philosophy, psychology and moral theology. He has been a spiritual director for the past 28 years and has taught the art of spiritual direction to priests, consecrated, and lay people for the past 15 years.
Regnum Christi, the "Kingdom of Christ," is an apostolic movement of Catholics from all walks of life with a deep desire to live, bear witness to, and proclaim the Kingdom of Christ. Through a Christ-centered spirituality and in union with the whole Church, members engage in apostolic action and works of evangelization.
Not only for Regnum Christi members but to men of all ages who may be interested in the topic or learning more about Regnum Christi.
Questions? Call us at 402-786-2705,
or email us at office@goodcounselretreat.org