Mary and the Eucharist
24-hour retreat for Women
sevensistersapostolate.org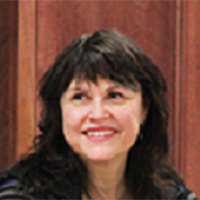 May 6-7, 2022
Janette Howe – www.sevensistersapostolate.org
24-Hour Retreat for Women starts Friday at 7:00pm with Rosary and Mass, ends Saturday with 6:00pm Supper.
The Church consistently links the inseparable relationship between the holy Eucharist and Mary.  Popes have written about it, art has spoken a thousand words regarding it, and the clergy has wisely encouraged the faithful to simultaneously deepen devotion to both.
Together in silence and reflection we will explore the strength of history, truth and beauty that assist in embracing and loving Our Eucharistic Lord and Our Lady.
Janette Howe and her husband Jeff, happily married 37 years, have 2 adult children: a married daughter Kelsa, who works at the Institute of Priestly Formation in Omaha, and a priest son, Fr. Spencer, ordained in 2013 for the Archdiocese of St Paul-Minneapolis.
Janette is an RN and holds a Masters in Theological Studies from Ave Maria University.  She has initiated two Apostolates: Truth Himself (founded in the Year of the Eucharist, 2004-05) which aims to cultivate knowledge, love and service of our Eucharistic Lord; and the Seven Sisters Apostolate, fostering prayer for priests in the form of offering holy hours.
A Seven Sisters group is seven women who each pray a weekly holy hour for a particular priest.  Their goal is for every priest (and Bishop) in the Lincoln Diocese to have a group covering them with prayers.  To learn more about the Seven Sisters Apostolate, contact diocesan coordinator Rhonda Litt at 402-525-6396 (text or call), or visit www.sevensistersapostolate.org.
In-person at the Retreat House or at-home, live stream and on demand recordings.
All registrants will receive retreat materials and handouts. In-person registration includes overnight room and three meals, meditations by the retreat master, the sacraments of Eucharist and Reconciliation, the Liturgy of the Hours and other devotions, extended opportunities for silence and adoration of the Blessed Sacrament.
Questions? Call us at 402-786-2705,
or email us at office@goodcounselretreat.org