Inner Healing Prayer
Looking under the hood: Transformational healing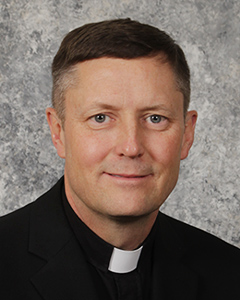 Fr. Craig Doty
Nov. 3-5, 2023
3-Day Weekend Silent Retreat for Men and Women
with Fr. Craig Doty
Retreat starts Friday with rosary and Mass at 8:00pm, ends Sunday with Mass and Noon lunch.
The Lord heals the brokenhearted, binds up their wounds (Psalm 147:3). Every human heart has a need for healing and Jesus the Divine Physician accompanies us on the journey as He gently and patiently heals our wounds and brings us into the glory which we will experience fully in heaven.
Inner Healing Prayer led by the Holy Spirit is one powerful way for us to encounter the loving presence of Jesus and experience the Father's love on that journey. This retreat is especially for those who desire to receive Inner Healing Prayer during private One-Hour sessions (in person or via Zoom) with an experienced prayer team on Saturday afternoon or evening.
The two talks by Fr. Craig Doty before those sessions will be aimed at preparing the hearts and minds of everyone participating in the Inner Healing Prayer experience. The final talk on Sunday will provide practical insights for continuing the journey of healing and transformation of the heart. By his wounds you have been healed (1 Peter 2:24).
Prayer times will be provided by the Lincoln Equipping Team for both in-person and Zoom participants (if needed, additional prayer times will be arranged after the retreat is over).
The Lincoln Equipping Team is a prayer and healing ministry whose mission is to empower Catholics to pray for one another and discover the healing power of Christ in their lives. This group was inspired by the work of the John Paul II Healing Center and the Encounter School of Ministry. https://www.lincolndiocese.org/evangelization/equipping-team
In-person at the Retreat House, the retreats include meditations by the retreat master, the sacraments of Eucharist and Reconciliation, extended opportunities for silence and adoration of the Blessed Sacrament, and other devotions.
Our Lady of Good Counsel Retreat House offers a sanctuary of prayer and recollection on a spacious acreage near Waverly. There are 50 single rooms, each with a private bath.  A few double rooms are available upon request.
We want our retreats to be accessible to everyone, please consider an additional donation, or contact the Retreat House to inquire about financial assistance or if your parish pays part of the cost. If the retreat you're interested in is full, contact us to be put on a waiting list.  Airport transportation to/from LNK or OMA is also available upon request.
Questions? Call us at 402-786-2705,
or email us at office@goodcounselretreat.org