Encounter Ministries Conference Virtual Watch Party (2022)
Encounter God's refreshment, encouragement and impartation of greater anointing of the Holy Spirit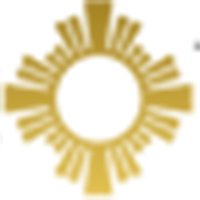 Encounter Ministries
Dec. 28-30, 2022
Download the full Encounter Conference Retreat Watch Schedule
Held at Our Lady of Good Counsel Retreat House, Waverly
If you can't go to Michigan for the actual conference, gather here to participate in communal and intercessory prayer with others, as well as the opportunity for communion, confessions and adoration.
"Encounter Ministries has opened the eyes, hearts, and minds of my parishioners–and others in our diocese–to the awesome power of God and His real desire to use us as instruments of His healing love!" – Fr. Craig Doty, St. Mary, Denton
The Encounter Conference is the flagship event for Encounter Ministries, seeking a revival in the church to encounter God's refreshment, encouragement and impartation of greater anointing for ministry.
Watch the conference taking place in Michigan, while participating in Mass and Adoration, Prayer and Fellowship at the Retreat House (plus meals and lodging).
Watch party participants can expect an atmosphere of spirit-filled worship, Mass, inspiring and transforming keynote speakers, breakout sessions, Eucharistic Adoration, a healing service, fellowship and opportunities for prayer ministry and growth in the gifts of the Holy Spirit.
Speakers include: Fr. Mathias Thelen, Fr. Boniface Hicks, Matt Lozano, Peter Herbeck, and many more!

Watch the promo video: https://youtu.be/HRku-CAMdFM
See the Conference Information Website: https://encounterministries.us/conference/
Questions? Call us at 402-786-2705,
or email us at office@goodcounselretreat.org