Day for Dads
Saturday afternoon reflection: The best thing a father can do for his children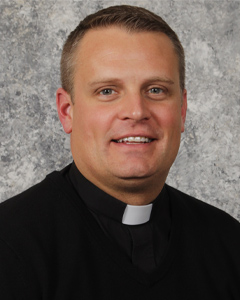 Fr. Eric Clark and Jeremy Ekeler
July 29, 2023
Saturday Afternoon Retreat for Dads
What is the best thing a father can do for his children? Hint: it's not just love their mom (although that's a close second or third). Hint: it's also the best thing he can do for his spouse. How do you live your faith in your home and family? How do you pass it on to your children? Learn answers at this Day for Dads.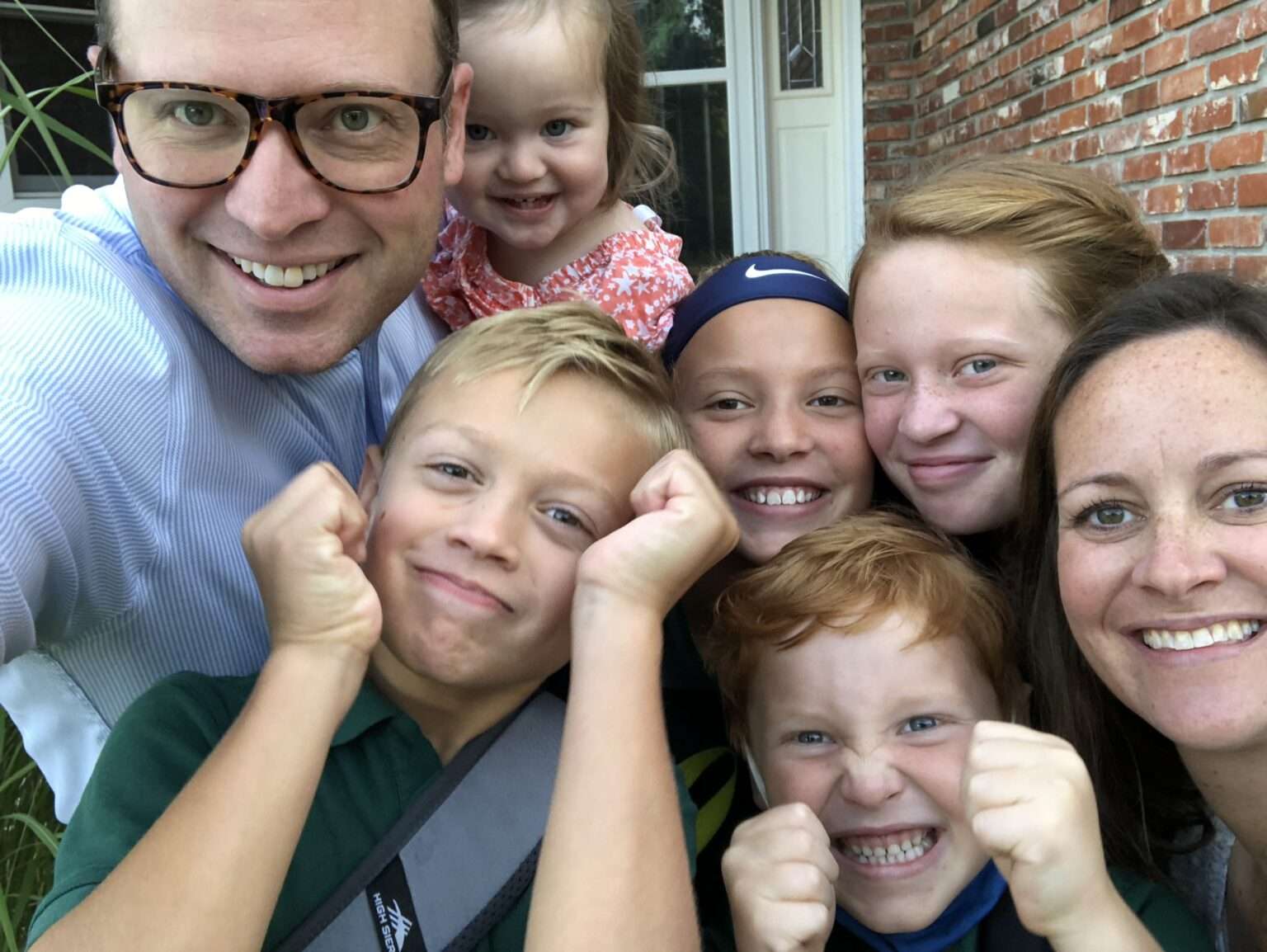 Join Jeremy Ekeler and Fr. Eric Clark on Saturday, July 29, 2023 from 1:00 p.m. to 6:30 pm at Good Counsel Retreat House.
Jeremy Ekeler, father of five and member of Cathedral of the Risen Christ in Lincoln, leads a 'That Man is You' men's group, and is also known for his work at the Nebraska Catholic Conference. He is a graduate of Pius X High School and was principal at Cathedral School. Pictured are Jeremy with his wife Susan and children: Charlotte – 13, Marion – 12, Henry – 9, Oliver – 7, Gianna – 3.
Fr. Eric Clark, ordained a priest in 2014, is the pastor of St. Peter Catholic Church in Lincoln. He served an assistant priest at Cathedral Church in Lincoln while an M.C. for the Bishop and teacher at Pius X High School.
While the speakers will talk from the perspective of Dads of Young People and newer Dads, Dads of all ages are still welcome to attend and sharing your parental experience in the discussions is appreciated.
The afternoon includes reflections by a priest and fellow dads, there will be times for Mass, confession, silent prayer time, but also community and discussion times.  Includes snacks and supper.
Questions? Call us at 402-786-2705,
or email us at office@goodcounselretreat.org