Ash Wednesday (2024)
10am-3pm, Advance registration not required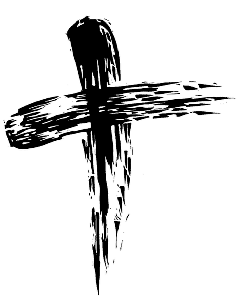 Day of Recollection
Feb. 14, 2024
"Meeting God in the Desert" with Deacon Matthew Hecker
Dr. Matthew Hecker, a permanent deacon of the Diocese of Lincoln, invites everyone to come and be with Jesus in the desert as we enter into the liturgical season of Lent. "How do we find a desert in the circumstances of our life?" Dr. Hecker asked. "The desert is right here and is accessible to anyone. I want people to attend this retreat to be able to "find their desert" and in it; a deep encounter with our Lord.
Life can oftentimes be too loud, busy, confusing, hurtful but the desert offers the antidote to these problems. As Dr. Hecker says, "it is a place that offers simplicity, solitude, peace…a place of powerful encounter with God, as Abraham, Moses, Isaiah, Elijah, John the Baptist, and Jesus show."
Dr. Matthew Hecker has spent nearly 30 years working in higher education after earning his Ph.D in Education Administration. Invited by Bishop Conley, he was ordained as the first permanent deacon for the Lincoln Diocese in 2021. He currently serves as the Director of Permanent Deacons for the Diocese. He is married to his wife, Dani, with three daughters and two grandchildren.
Details: $10 and bring a meatless sack lunch.  Please observe quiet in the halls.  Drinks provided.   Pre-registration requested but not required (except for livestream).
9:45 a.m. Divine Mercy Chaplet
10:00 a.m. First Conference
10:30 a.m. Stations of the Cross
11:00 a.m. Adoration/Confessions (Last name A-K)
11:45 p.m. Adoration/Confessions (Last name L-Z)
12:30 p.m. Benediction
12:45 p.m. Rosary
1:15 p.m. Second Conference
2:00 p.m. Mass with Ashes
Questions? Call us at 402-786-2705,
or email us at office@goodcounselretreat.org